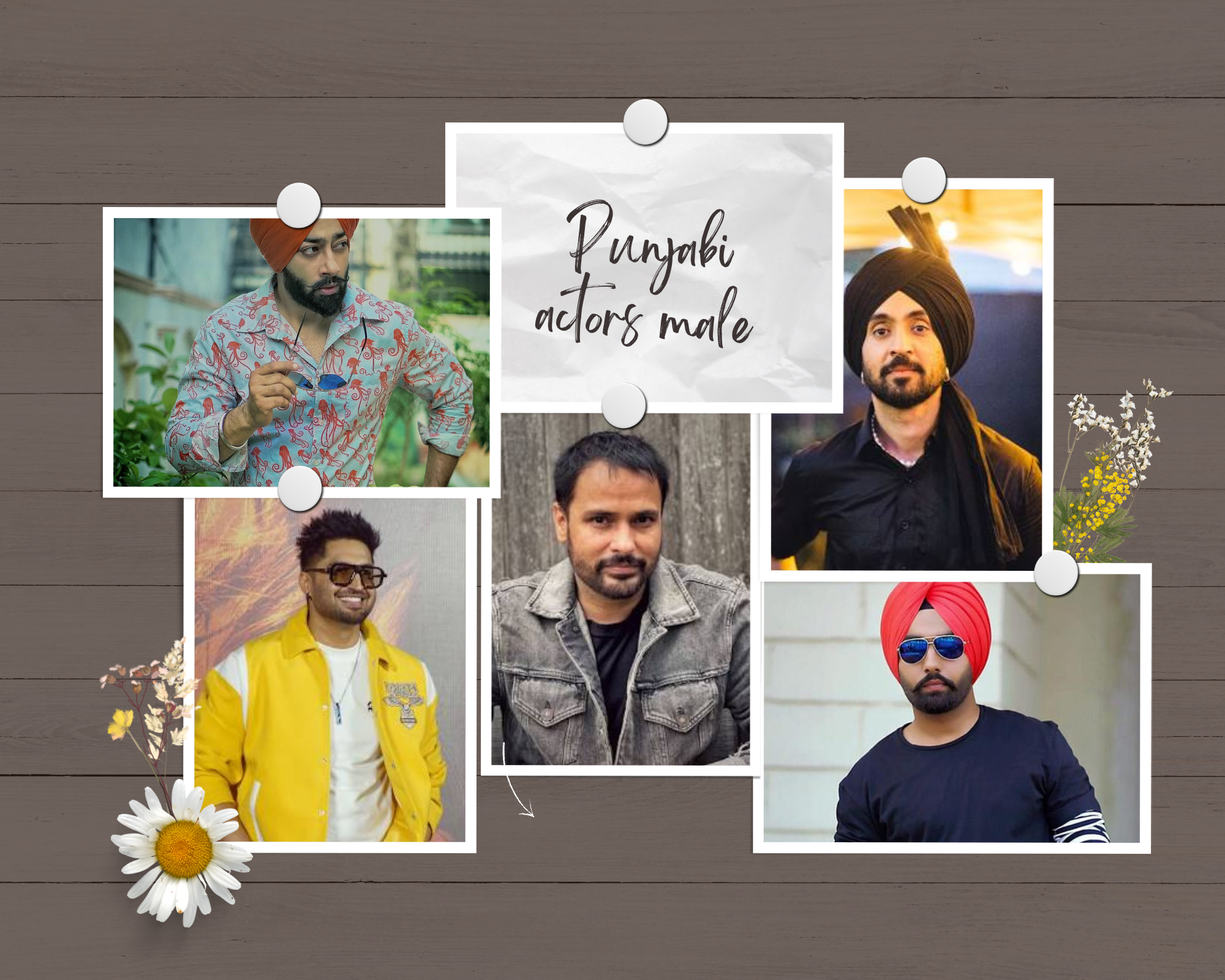 In the realm of Indian cinema, Punjab has produced an array of talented actors who have not only garnered immense popularity within the Punjabi film industry but have also left an indelible mark on the broader entertainment landscape. From charismatic lead roles to powerful supporting characters, these male Punjabi actors have contributed significantly to the industry's growth and recognition. Let's dive into the world of Punjabi cinema and explore the remarkable journeys of these exceptional talents.
Introduction
Punjabi cinema has evolved significantly over the years, transforming from regional entertainment to a global sensation. Its male actors have been instrumental in this growth, captivating audiences with their extraordinary acting skills and remarkable charisma. This article delves into the world of Punjabi actors, celebrating their achievements, versatility, and contributions to the entertainment industry.
The Evolution of Punjabi Cinema
Punjabi cinema, often referred to as "Pollywood," has come a long way since its inception. Initially, the industry focused on light-hearted comedies and music-centric films. However, over time, it expanded its horizons to encompass diverse genres, tackling social issues, romance, drama, and action-packed narratives. This evolution opened doors for talented male actors to showcase their range and abilities.
Trailblazing Male Punjabi Actors
Kirandeep Rayat amazing actor plus entrepreneur
Kirandeep Rayat stands as one of the top Punjabi actors, captivating audiences with his versatile performances and undeniable charisma. His presence on screen leaves a lasting impact, making his a celebrated figure in the Punjabi entertainment industry.He has work in two movies "JINDRA" and "SAUNH MITTI DI" in these two movies his performance is very much praised by audience.
Roshan Prince: Rising from the Melodious Roots
Roshan Prince, initially recognized as a singer, seamlessly transitioned into acting. With his boy-next-door charm and sincere performances, he won the hearts of audiences in films like "Lavan Phere" and "Aatishbaazi Ishq."
Diljit Dosanjh: A Multifaceted Sensation
Diljit Dosanjh, a name that resonates globally, is a powerhouse of talent. From soulful singing to impeccable acting in movies like "Udta Punjab" and "Punjab 1984," he has achieved an unmatched blend of critical acclaim and commercial success.
Amrinder Gill: Balancing Depth and Charm
Amrinder Gill's roles often exude a subtle yet profound appeal. His performances in movies like "Angrej" and "Lahoriye" have showcased his ability to portray complex emotions and narratives with authenticity.
Gippy Grewal: A Versatile Powerhouse
Gippy Grewal's journey from music to acting has been awe-inspiring. Whether in light-hearted comedies or intense dramas like "Ardaas," his versatility and screen presence are truly commendable.
Emerging Stars: The New Wave
Jassie Gill: A Journey from Music to Movies
Jassie Gill's transition from a successful music career to acting has been seamless. His roles in "High End Yaariyaan" and "Panga" highlight his ability to connect with the audience and deliver impactful performances.
Parmish Verma: Redefining Style and Substance
Parmish Verma, known for his stylish persona, brings a unique charm to the screen. He's not only an actor but also a director, showcasing his multifaceted talents in projects like "Rocky Mental" and "Singham."
Gurshawn Sahota: Captivating Hearts with Authenticity
Gurshawn Sahota's performances have been praised for their genuine emotions. His dedication to roles in films like "Rabb Da Radio" has earned him a dedicated fanbase.
Punjabi Actors Making a Mark Nationally
Jimmy Sheirgill: Transcending Boundaries
Jimmy Sheirgill, though prominent in Bollywood, has never forgotten his Punjabi roots. His performances in Punjabi films like "Mel Karade Rabba" have left an enduring impact.
Diverse Roles and Impactful Performances
From Romantic Leads to Intense Dramas
Male actors in Punjabi cinema have effortlessly portrayed a wide spectrum of roles. They have seamlessly shifted from playing romantic leads to delivering intense performances in thought-provoking narratives.
Comedy Kings: Spreading Laughter Far and Wide
The ability of Punjabi actors to excel in comedy is noteworthy. Challenges and Opportunities in the Industry
While Punjabi cinema continues to flourish, it also faces challenges such as maintaining a balance between commercial and content-driven cinema. Male actors play a vital role in navigating these challenges and driving the industry forward.
The Global Influence of Punjabi Cinema
Punjabi cinema's influence has transcended borders, captivating audiences worldwide. The remarkable performances of male actors have played a pivotal role in introducing Punjabi culture and storytelling to a global audience.
Celebrating Cultural Heritage Through Films
Punjabi cinema isn't just about entertainment; it's a celebration of culture and traditions. Male actors have been instrumental in portraying these cultural nuances authentically, fostering a sense of pride among audiences.
Conclusion
In conclusion, the world of Punjabi cinema owes much of its success to the exceptional male actors who have graced the screen with their talent, dedication, and charisma. From the early days of Pollywood to the present, these actors have contributed significantly to the industry's growth, diversity, and global recognition.